Platinum services for Consult Atlas clients
All Consult Atlas clients receive the benefits of our Platinum services. Gain exclusive access to a suite of software tools and services from our industry partners, designed to help you streamline your operations and boost efficiency. With our Platinum services, you'll receive unparalleled support to enhance your business performance and support a great humanitarian cause to solve the healthcare crisis and make quality healthcare accessible to everyone. By signing up, you can enhance your business performance and make a difference.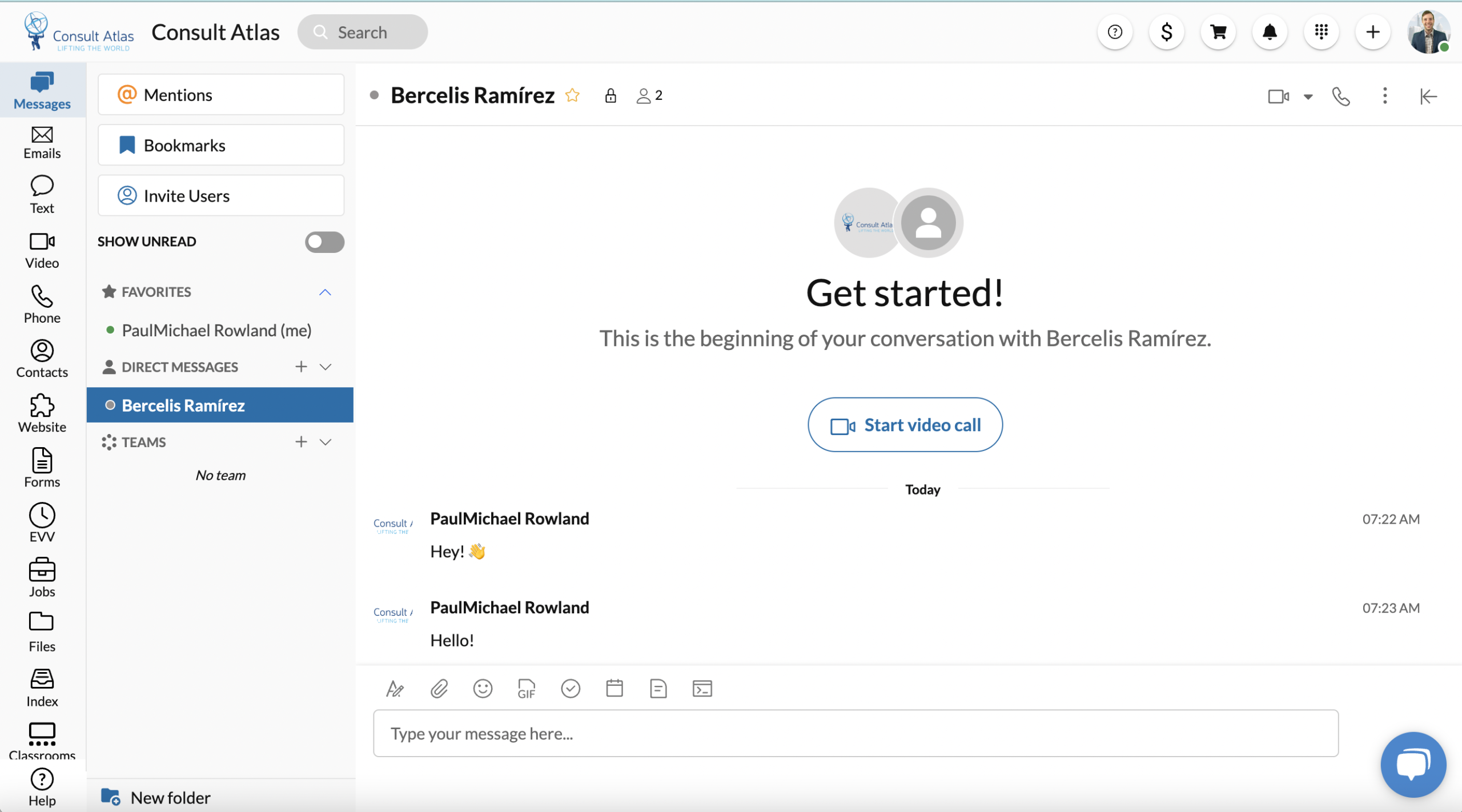 Platinum Services Includes
Document Management: Electronic signatures and biometric verification improve workflows that can help businesses be in compliance with legal documentation in one centralized location.
Recruiting & Staffing: Consult Atlas partners are professional recruiters that will help you find the best candidates for your home care business.
Classrooms: Classrooms is an e-learning platform that offers online courses, webinars, certifications, and workshops. It provides a flexible and convenient way for caregivers to learn new skills and advance their careers.
Licensing: Licensing offers licensing and compliance services for businesses. It helps businesses to stay compliant with regulatory requirements and obtain licenses to operate legally.
EVV: EVV (Electronic Visit Verification) software solution verifies the presence of your caregivers or service providers at a patient's home during visits. It helps to ensure that patients receive the care they need and that the providers are paid accurately.
TeleMedicine: Utilize remote medical services to patients through the use of our partner's telecommunication technologies. It enables patients to consult with your healthcare providers from the comfort of their homes, improving access to medical care.
Files and Folders: Consult Atlas offers secure and scalable storage solutions for your business. Store, manage, and share your files and documents with ease and security.
Business phone numbers & SMS – you'll enjoy a range of features and benefits, including customizable voicemail greetings, call forwarding, and text messaging capabilities.
 Messaging Platform – communicate with your customers and employees more efficiently, streamline your workflows, and improve customer engagement and satisfaction.
 Marketing – With social media marketing, email marketing, and influencer marketing, you'll be able to reach new customers and grow your business.
Video conferencing – Stay connected with your team and clients no matter where you are with our video conferencing solution. With high-quality audio and video, screen sharing, and virtual backgrounds, you'll be able to host meetings and presentations from anywhere, at any time.
Consult Atlas as a not-for-profit, we are committed to solving the healthcare crisis and making quality healthcare accessible to all. By becoming a Platinum member, not only will you gain access to exclusive software tools and services to enhance your business performance, but you will also be supporting our mission and giving back to the community. Platinum services provides unparalleled support and you will become a part of our mission in improving healthcare access for all, your proceeds will also help to fund initiatives and projects that aim to solve the healthcare crisis. By joining us, you can make a difference in the world while also taking your healthcare business to the next level. Don't miss out on this incredible opportunity to give back to the community and support our mission. Sign up for our Platinum services today and be a part of the solution to the healthcare crisis!
Consult Atlas a not-for-profit initiative of God!ItsMe.com